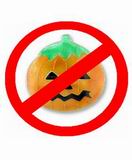 As long as I'm in Bolivia or Mexico I don't know what Halloween is. I still can't understand why so many people now celebrates this imported fest, where the only objective is to get more caries to children and buy stupid costumes. Any way, I'm more comfortable with All Saints Fest.
There are many differences between how Bolivia and Me
xico celebrates it. Over here we do build also an altar and put all those things our dear person (now dead) liked while alive. This is made today 1st of Nov. The 2nd is holly day so children can dance and ask for sweet treats (famous Tantawawas and other cakes are available). We drink lots of chicha morada (with out alcohol if you are under 18) and many visit graves.
I sure miss this celebration in Mexico as well. I even learned more how an altar is made over there, and all the symbols involved in each thing. It's always entertained to read CALAVERAS and eat Pan de muerto. By the way, pan de muerto has a similar taste to Stollen in
Germany jejejjeje.
November has begun... and that means one thing...my days as a 29er are almost over. The 20's....such a nice time to grow up, to suffer, to learn how to enjoy life, and most important to learn who are your friends and what love really means....and many many things more. I'm only expecting one dear present...some lines or a call!
I hope Catrina won't scare you too much this year... and who knows..maybe next year I'll be asking trick or treat! (that's if God wants me to go to ASU). Buenas noches!